Social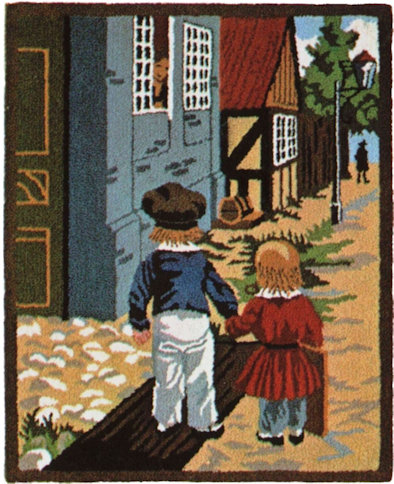 Together we are strong.
This Design is copied from the front page of the Book titled 'Journey to America' (Pattern #1289)
Connect with Others
The Danella Needle can be used in combination with other punch needles. Many people who are involved with craft, often meet in Community Centres, Craft Shops and Private homes in order to share ideas and to learn from each other. Danella is an ideal craft to demonstrate to other craft groups or at Craft Forums.
Danella is looking for people who are interested in becoming demonstrators of Danella tufting using different venues like Craft Clubs and Art & Craft Exhibitions. Danella Tufting Classes would be offered to interested parties and run for around 5 three hour sessions. There is a member page called Rug Hooking Daily on the internet. What a great place to get to know about other people who share the same craft as yourself. All rug hookers in the world can benefit from information, conversations and displays organised by'Rug Hooking Daily'.
Merete Donnelly in Australia tells us that In Australia they have a 'Rug Hookers Guild' and she hopes soon to meet some of the members in person. Nothing can replace the fun you can have when meeting in person. Please let us know what is going on in your part of the world.