Equipment
Below please find a photo of the Danella Hooking Tool. You will be astonished when you find out how easy you can learn to make your own rugs and other decorative items with the Danella Hooking Tool.
Danella Hooking Tool


Danella Tufting Needle
You can make the most beautiful rugs in any size and colours. You can make plain or patterned carpets. Work progresses rapidly, so you will soon see the results of your efforts. Already after a few hours of practice, you can hook a square meter in approximately 20 hours depending of the pattern you have chosen.
Frame and Stand
It is nescessary to stretch the hessian onto a frame. The more taught the canvas the better the function of the Danella Hooking Tool. A stand is not necessary but very convenient. See below example of the stretching frame and stand available from Danella in Denmark.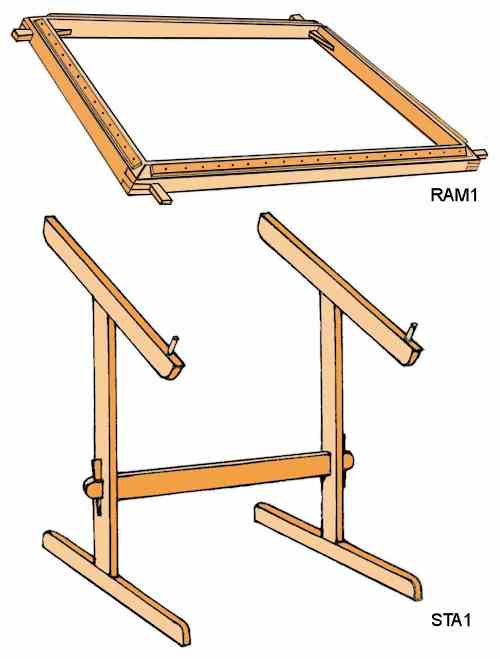 Above: Danella Stretching Frame (RAM1) and Danella Stand (STA1).
We also sell a different frame (RAM2). This frame is lighter, a bit smaller and it uses turnbuckles to stretch the canvas. It is good to carry around since it is light and the construction does not come apart so easily. Hence, the RAM1 is suitable in the house and the RAM2 is suitable to take to a workshop or evening class.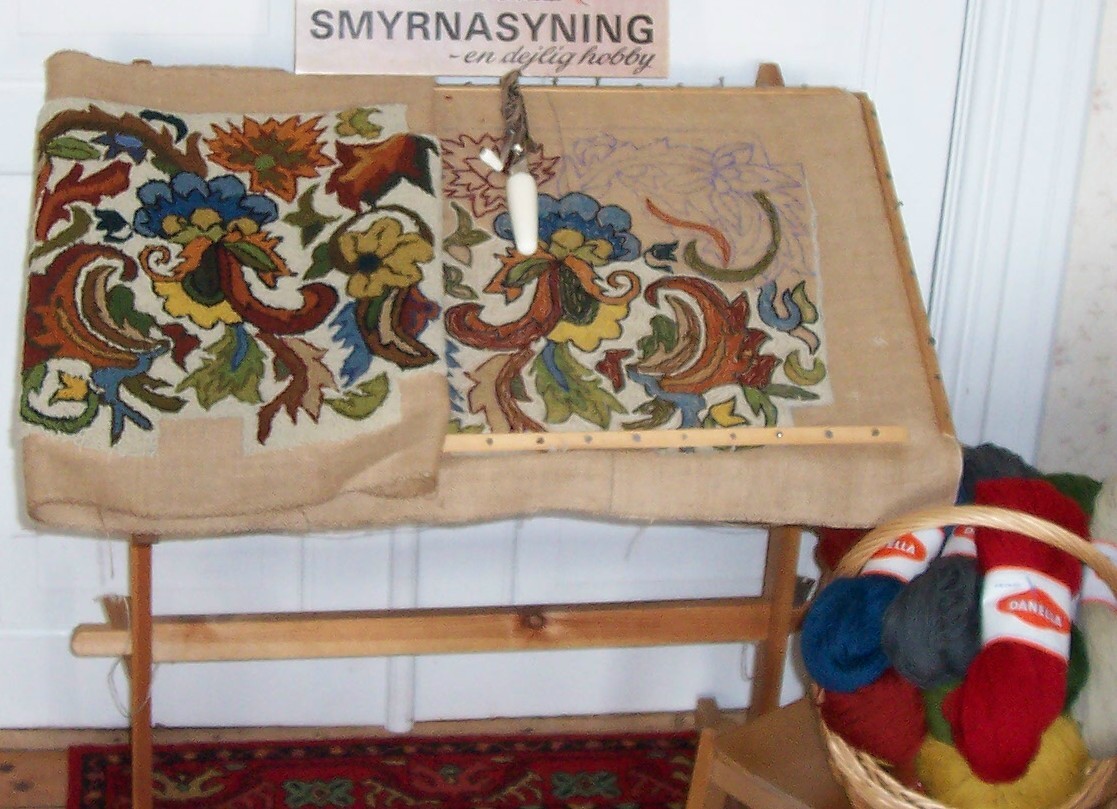 Danella Work Set