Introduction
Danella is a Danish handicraft manufacturer and business. Danella supplies all necessary equipment and materials for making Danella handcrafted articles.
The Danella Hooking Tool produces a looped rug. It punches loops through a fairly loose woven fabric and is fast and easy to use. One can produce many different articles, such as:
Rugs
Cushions
Wall Hangings
Rug Paintings
Wall to wall carpets
Upholstery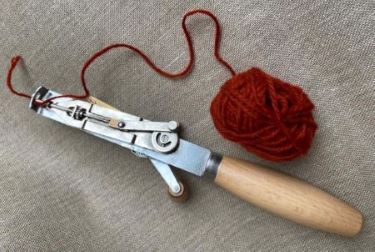 The remarkable Danella Hooking Tool can produce about 200 loops a minute. This makes it at least 10 time faster than the traditional rug hooking tools. The tool has been sold since 1950 in Denmark and soon after that to parts of Europe, United States, Canada, South Africa and Japan.
Many artists use the tool to create art.
Advantages
Danella rug hooking has the following advantages:>
Speed but you can still make finess
Can be set up in the average western home
The work can be transported in a car
No electrical cords or batteries involved
Relaxed work position sitting down
Ergonomic safe, -no damage even after long hours of work


Be creative with Danella
History
The Danella Rug Hooking Tool was invented by Ernst Thomsen in 1939. In 1950 Danella became a business. At first the Danella Rug Hooking Tool was named the Aladdin Carpet Needle. The business was run by Ernst Thomsen, who employed his son and daughter and son in-law for the next 37 years. In 1987 Sussi Lunden purchased the business and today Sussi Lunden is still the owner. See the videos about Danella Rug Hooking.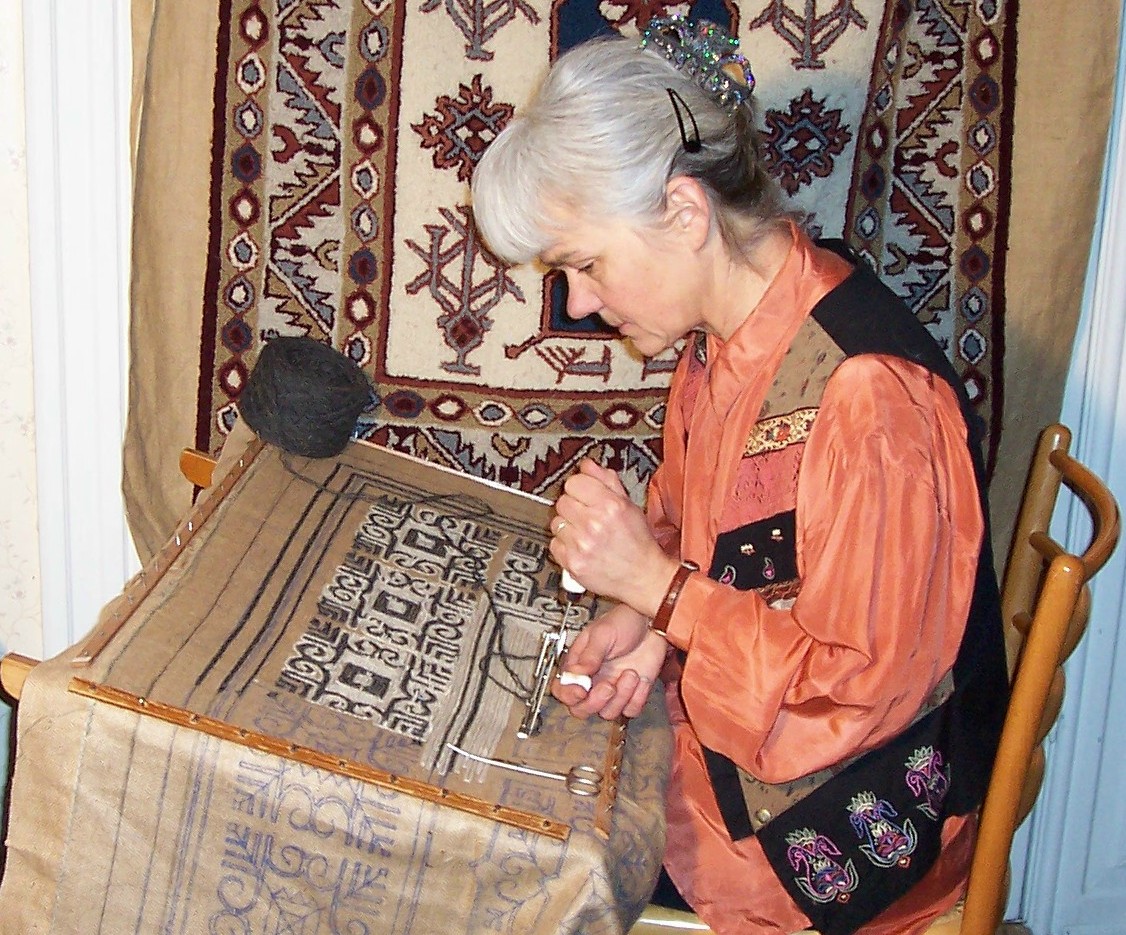 The present owner, Sussi Lunden, hooks a carpet
Video
Did you see videos about Danella? :
1. Quick Demonstration of the Danella Hooking Tool
2. Danella Rug Hooking and Ulstrup House
3. Danella Frame Mounting
4. Ina Dyreborg Style
5. Background History of Danella